Google Press interface suggestion

An interface suggestion I made as a hometask for Google Press product. The task was to create an interface that will allow users (mainly journalist) to find references and contexts of topics that interest him in several documents. For example: a journalist who obtained a folder of leaked documents and wants to get as many wire threads as possible for the story he works on, with as little investment as possible and without having to read all the documents. In "subjects", we refer to people, organizations, places, events, and so forth.

The mock includes:
An interface suggestion and flow in outlines:

wireframes / manual sketches / low resolution design.

One screen or one of the floats is designed for high resolution design (according to Google material guidlines)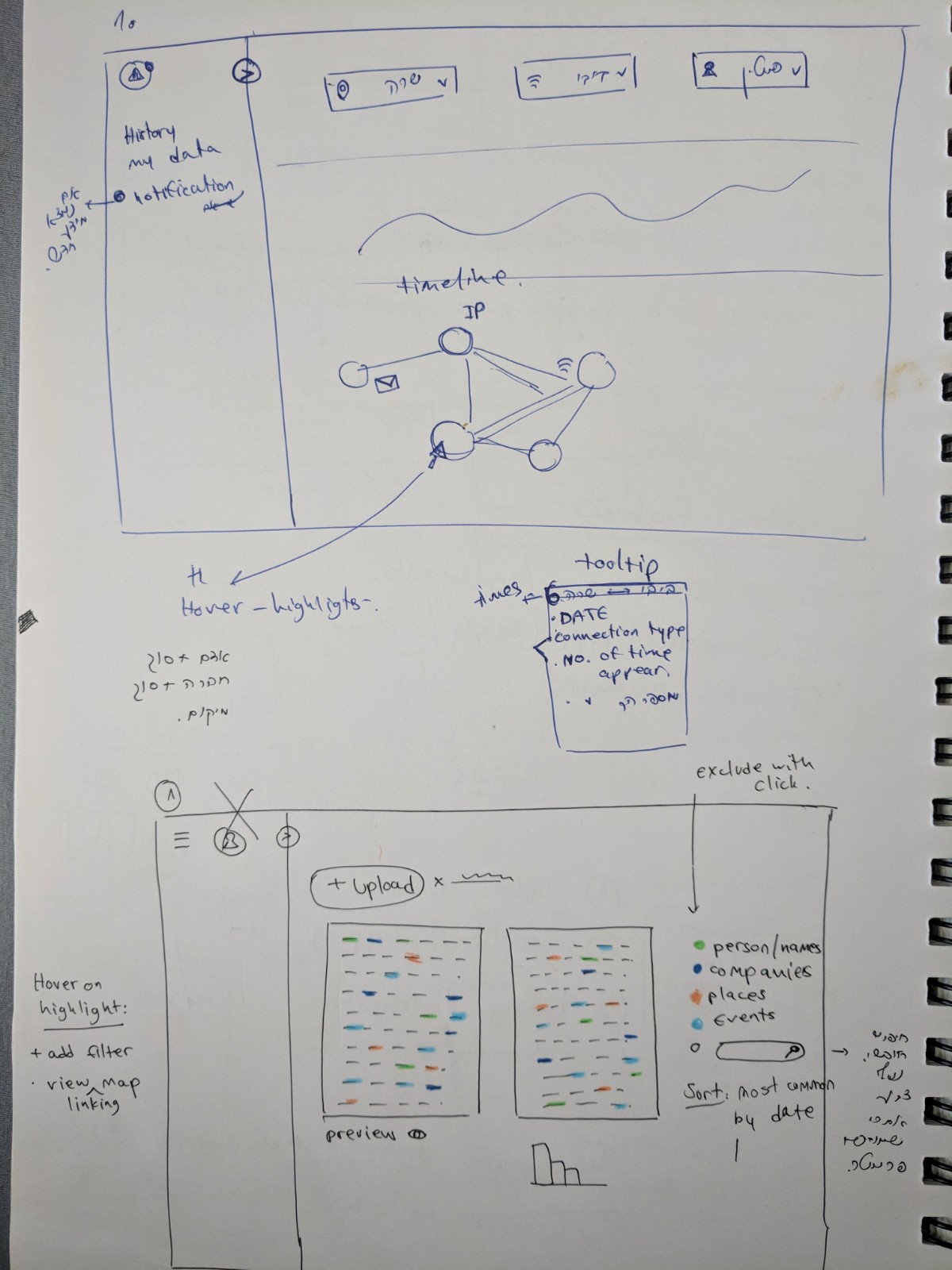 1.
Overall flow + external links (in blue)
2.
Docs list table: General overview of the uploaded docs + highlighted "subjects" mentioned in each one.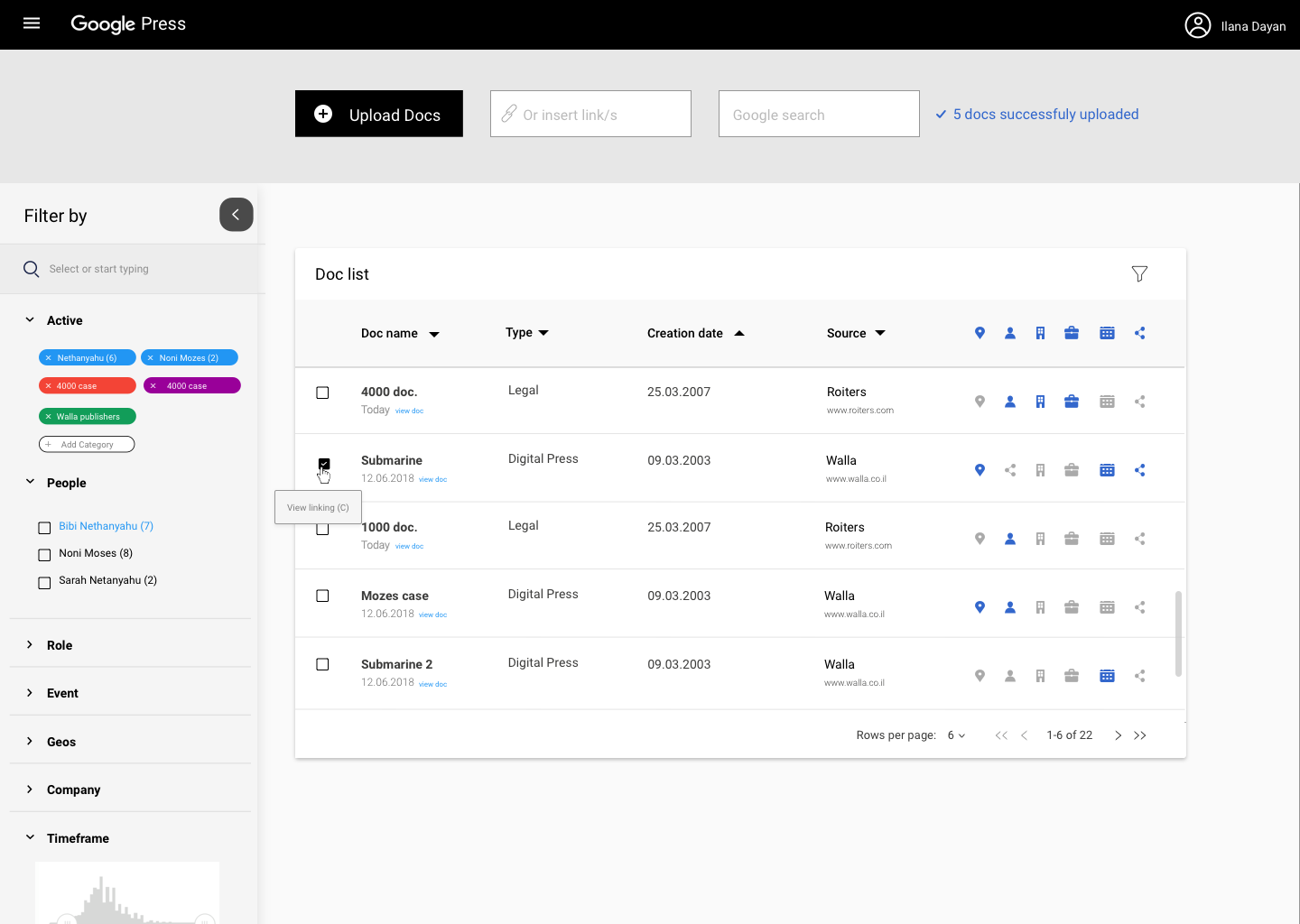 3.
"Bird eye" view of all the documents
4.
"Galaxy" view: The network of connections between the various documents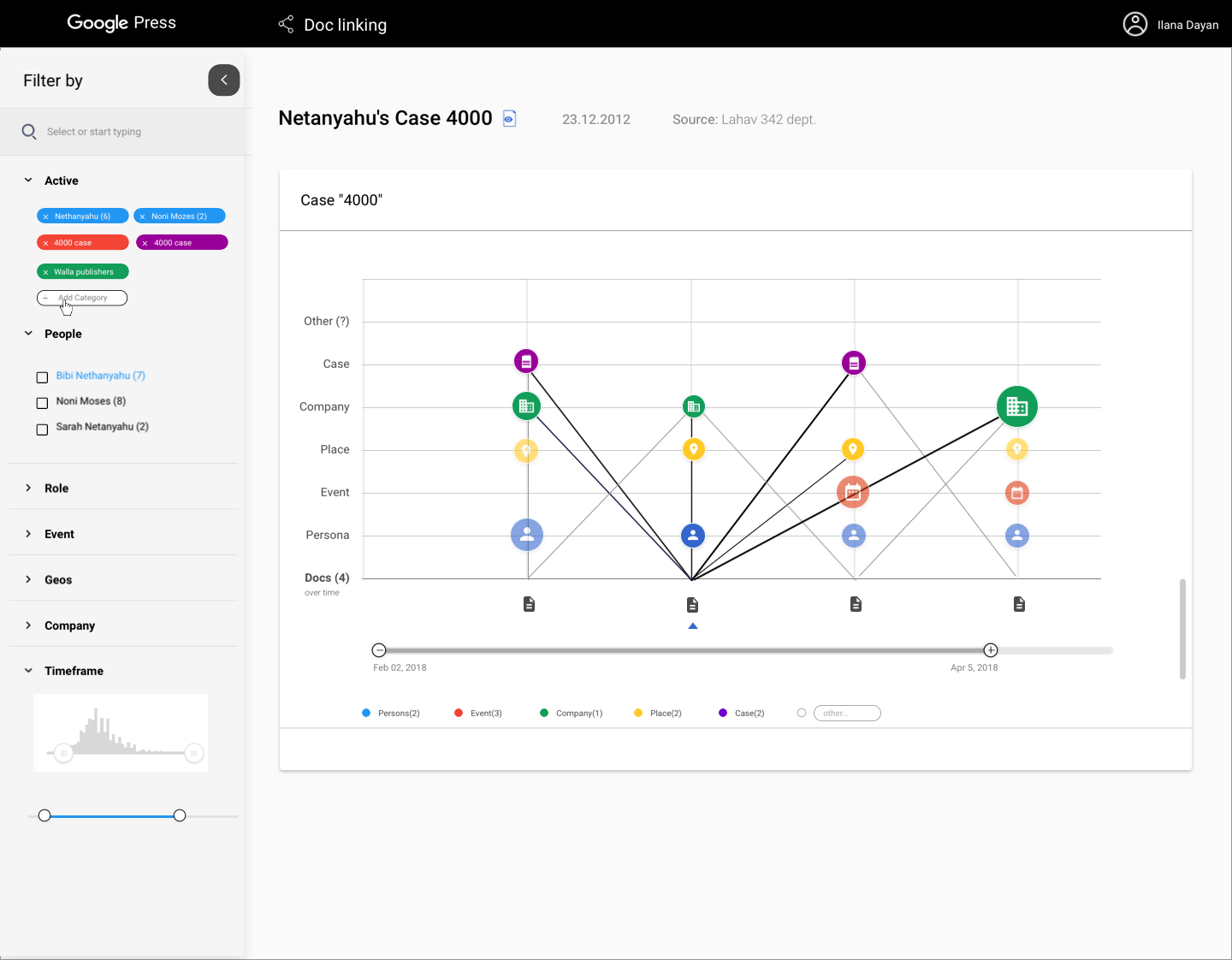 5.
Document overview
6.
Expand on a concept/subject